Discovering something new on your own doorstep.
Fáilte Ireland is the official state-body in Ireland for developing the domestic tourism industry. We all might think that we fully know the country we live in which is why Fáilte Ireland challenged us to create an experience that would encourage Irish visitors to discover new things to see and do across the country, helping them to make the very most of their holidays.
Visitor-centric Experiences
To meet this challenge, we put the visitor at the centre of the experience and set about gaining a deep understanding into what inspired visitors to take a holiday, how they approached planning a break, and finally how they might be guided to make the most of the experience when at their holiday destination.
Insights & Integration
We identified valuable insights across each of these phases and set about weaving them all together into a seamless journey for the visitor. This required a complex deployment of progressive technologies, integration of industry content, alignment with a portfolio of experience brands, and a reframing of the way in which tourism industry members extract greater value from the digital platform.
You cannot not communicate
When communicating your brand every word and every image says something. The same is true for every little movement or interaction, how a page builds or how a button responds. Every detail of Discover Ireland was considered and refined to ensure we delivered an experience that people could feel, be immersed in and respond to.
Expanding the Fáilte Ireland digital ecosystem is visitdublin.com, a truly imaginative website that perfectly captures the true spirit of Dublin.

Visitdublin.com firmly positions Dublin as the capital city of Ireland and a primary holiday location for the domestic and international markets.

The site is visually rich and interactive and is designed to invite, inspire and excite visitors.



Agile Collaboration
The project's success was defined by a highly collaborative relationship with the Fáilte Ireland teams across all levels — a relationship built on trust, openness and commitment. We trained key members of the Fáilte Ireland team in Agile processes and built a working culture together that empowered us all to positively engage with the insights, complexities, opportunities and challenges that a ground-breaking project such as this presented.
"Fáilte Ireland is delighted to have All human as partners on the transformation of discoverireland.ie, a 'go to' site for the domestic holidaymaker. All human's people, processes, quality of digital output, as well as their collaboration is highly commendable."
Claire Cadogan, Head Of Digital Marketing, Fáilte Ireland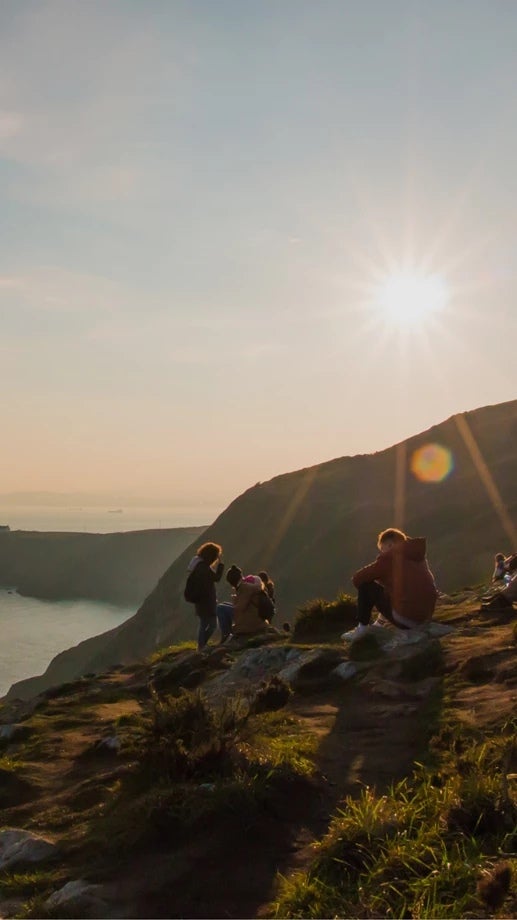 From
the
moment
a
person
dreams
of
a
break
at
home,
in
Ireland,
to
the
moment
they
share
their
last
holiday
on
social
and
every
moment
in
between,
Discoverireland.ie
delivers.
Innovations & Enhancements
We work in partnership with our clients to craft experiences that people love. Our creative and human-centred approach empowers Fáilte Ireland to grow domestic tourism.
An engaging Discoverireland.com

A structured Design System

An upskilled team using Agile

Awwwards Mobile Excellence Award

New website of the Year 2021 - DBI

Enhancement of digital assets

Performance Optimisation - CRO

Redevelopment of VisitDublin.com

Best Website 2022 - Spider Awards

Gold Lovie and People's Choice for DiscoverIreland 2022 - Lovie Awards

B2C Website of the Year 2022- UK Digital Excellence Awards

Travel & Leisure Website of the Year 2022 - UK Digital Excellence Awards